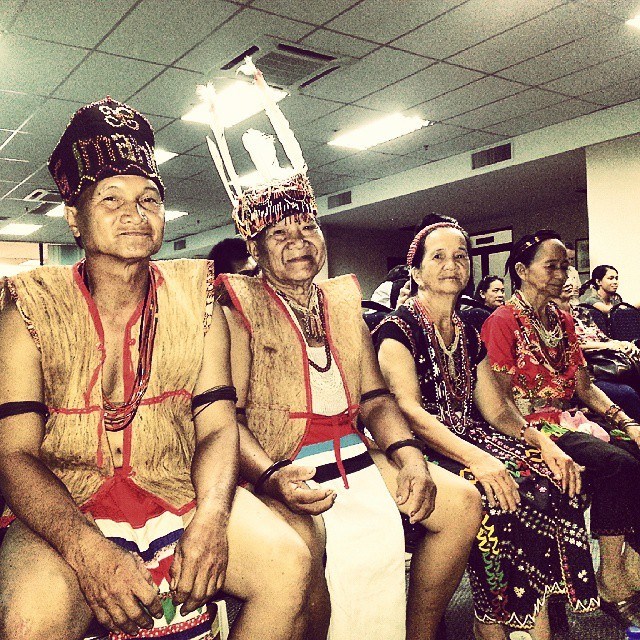 FOOTPRINTS
January 28, 2019
Penampang, Sabah's gateway to Kadazan Native & Culture Experience
Penampang is familiar to everyone living in Kota Kinabalu, but barely a blimp on the radar for travellers to Kota Kinabalu, but this about to change as gears have been set into motion for Visit Penampang 2018 with the revival of the Penampang Tourism Council.
Just 15 minutes by road from the city centre and Kota Kinabalu Internation Airport, Penampang has major potential in being a cultural hotspot for domestic and international travellers with many existing cultural attractions within its area. Due to the lack of attention and promotion, many of these places get little to none exposure to our tourism market, and that is exactly what the Penampang Tourism Council will tackle as they build towards 2018.
"The time has come for Penampang to be proactive in Sabah's tourism growth" noted District Officer of Penampang YBhg Luvita Koisun, who is also the chairman for the Penampang Tourism Council. The council which has been non active for many years, has since sprinted back into action and with full force working towards more programmes in the Penampang area, a proposed tourist night market and improving local facilities and infrastructure.
With the support of the several key players from private sectors and the Penampang Tourism Council in collaboration with BIMP-EAGA Business Council, Tombituon Travel & Tours and Borneo Airworld Sdn Bhd launches the 'Penampang Culture Tour' in light of what's to come in 2018.
The tour kicks off in Donggongon, the main town within the district. Donggongon is derived from a Kadazan word tundo'ongon which means a 'shelter' or a 'resting area', referring to its historical role as a stop-over for people from the interior who journeyed down the coast to trade goods. This trade is still very much alive today at Tamu Donggongon. The very first stop on the tour!
This long running weekly market held every Thursday and Friday gathers locals from within the district and elsewhere to meet and market their goods. Offering an insight into the lives of locals, the rows of fresh vegetables, rice wines and ready to serve food is a great way to discover the local palate. Which almost always has a side of sour and savoury, such as Nonsom Bambagan (pickled wild mango). Similar to that of Korean Kimchi, Bambagan tantalizes the taste buds and opens up one's appetite. Locally crafted handicraft as also easily found here, alongside antiques and tradition wear.
Moving on, the next stop is Fook Tet Kung Temple. Built in 1975, it was relocated to Donggongon Town in 1986 and finally opened in 2016. The distinct architecture and vibrant colours of this temple make it among the easiest landmark to spot in Donggongon just after the Datuk Peter Mojuntin monument.
Datuk Peter Joinod Mojuntin was the golden son of the kadazan, a man who fought relentlessly for the unity, rights and independence of the Kadazan of Sabah. He died along with other politicians in the double six plane crash in Kota Kinabalu on June 6, 1976.
Pogunon Community Museum is next on the trail and holds with it much mystery. During the construction of a Pogunon Village Kindergarten in 2000, an ancient burial site was found when ancient jars were dug up containing human remains. This opened up an interesting discussion regarding the origins of the Kadazans and possible relations to early Chinese settlers. What were found included ceramics from china dating back between 16th to 19th century along with antique plants. Also discovered were megaliths used to mark burial sites, marked with a sharp end for men and a rounded end for woman.
Faith and religion plays an importance role in most Kadazan families in Penampang. There are many churches in the area but a prominent one within the district is St Micheal Church. The oldest church in Penampang, having had survived the world war II bombings by sheer luck or blessings as it didn't have a roof at that time. Not making it a target to fighter jets. It's foundation stone was laid out in 1936 but construction was put on hold during world war II, which resumed after the war and completed in 1947. Some renovation has been done over the years to maintain the building, but it's old architecture remains and is a popular church of weddings.
Depending on the day, J Borneo Native Village or Monsopiad Heritage Village would be the next stop. J Borneo is located just adjacent to STILL NEED TO ELABORATE HERE. Another 200 WORDS OR SO.
Although much work is needed by both the tourism body and locals in Penampang before Visit Penampang 2018 is in full swing, Tony Tam of Tombituon Travel & Tours hopes by launching the 'Penampang Culture Tour' others will begin to see the cultural and tourism potential of Penampang, as well as hopes of inspiring other districts to follow suit.
You May Also Like
January 28, 2019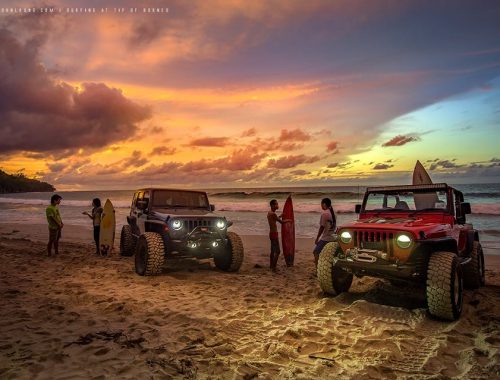 January 28, 2019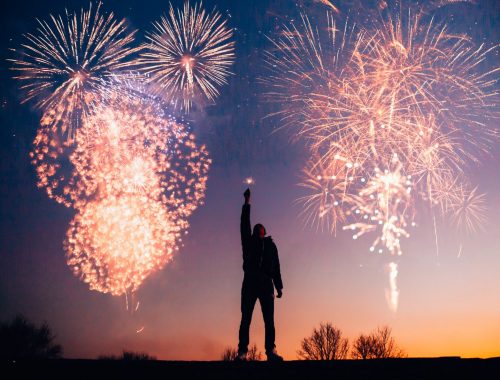 January 28, 2019